How To Prepare Your Employees For A Weather Emergency
12/4/2019 (Permalink)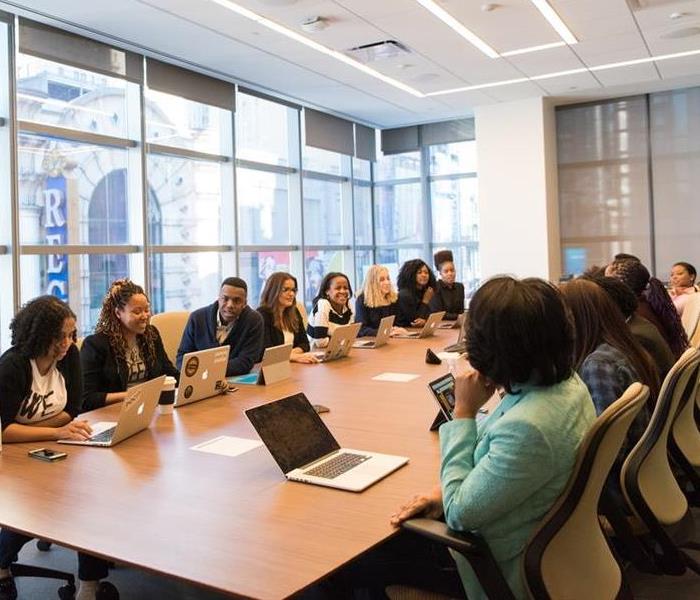 As you head into the winter months, take a minute to prepare your business and your employees for any possible winter weather emergencies. Doing this will hopefully minimize the amount of property damage, financial loss, and potential injuries or accidents to your business and workforce.
When a weather emergency occurs, it will bring with it a lot of logistical and human resource challenges to your enterprise. Whether it's a heavy snowfall or torrential downpour, the productivity of your employees will be affected, especially if they work outdoors or travel any distance to your location or outside of the area on projects.
Here are some ways to prepare your employees for a weather emergency:
Policy. Set a fair and logical office policy that addresses the expectations you have for your staff when it comes to their attendance at work, and what allowances will be made when the weather has produced dangerous conditions for travel. If you require your employees to come in when the conditions are poor, that can, and will, adversely affect your employees' morale.
Plan. Ensure that you have an updated continuity plan for your business that clearly explains what will happen in the event of serious weather situations. It is important to address different weather scenarios and set the expectations for everyone involved. You should clearly spell out who is responsible for announcing any communication closures, for example, and you should have a clearly-defined place for everyone to go for further information. Your social media accounts or email threads need to be in the hands of a great communicator, someone who can be relied upon to keep everyone in the loop with correct information in a timely manner.
Pay. If your office or business closes due to bad weather, the issue of payment will be at the top of everyone's mind, especially if they are paid on an hourly basis. Under federal law, you can establish these rules as you see fit, but keep in mind that in a hot job market, employees are going to be far more likely to look for a new job if you aren't focused on their retention. Create your policies and procedures with this most important business consideration in mind, and think back to those days in your own past when you may have struggled financially. Remember, a happy workforce is a productive one!
Here at SERVPRO of Huron/East Seneca Counties, we are always ready to help in any weather-related emergencies. If your business has sustained damage from a flood, fire, or other circumstances beyond your control, give us a call. We are damage repair specialists!